This shop has been compensated by Collective Bias, Inc. and its advertiser. All opinions are mine alone.  #PlayWithPlaymobil #CollectiveBias
With a toddler back in school, it's so important to keep her structured and for her to continue to be creative and playful when she returns back home. I love to have her play with toys that are high quality, spark her imagination, and ones that will develop their cognitive and social/emotional skills.
I found thesePLAYMOBIL toys at Walmart, and I loved how diverse the characters were in there. The characters are fun and they pertain to real life situations. Since she is in preschool, she loves playing with this school bus, complete with 3 different children, a driver and blinking lights!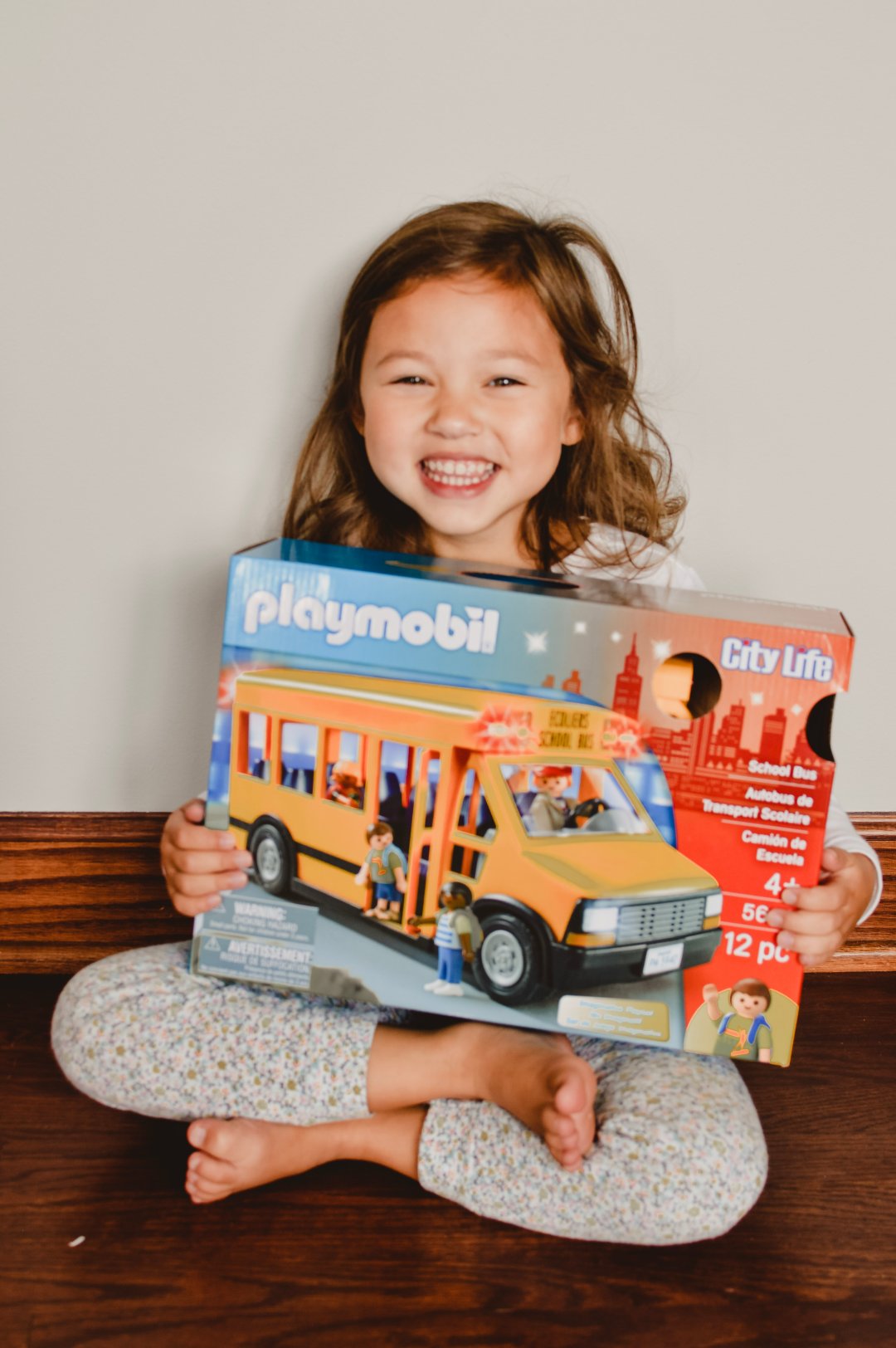 (Hover over this image to shop for this product!)
When it comes to having kids, there is nothing more important to me than keeping them happy, healthy, and engaged. What better way to be engaged than having great learning tools and toys for your home. Play time is a must everyday, so here are our top 5 tips for creative play:
Learning real life situations from PLAYMOBIL toys:
PLAYMOBIL has a whole line of toys at Walmart that range from Take Along Police Station, Take Along Fire Station, Hidden Temple With T Rex, and Ghostbusters™ Ecto-1 !
I personally love this PLAYMOBIL School Bus because it is made of high quality pieces, it has blinking lights and she role plays with the characters! I love seeing her interact with the school bus driver, and pretend to be the children getting on the bus.
When a child has toy replicas of real life work or living situations, it gets them asking questions about them and being comfortable when they see them in real life!
Does your child prefer simple toys or ones with moving/interactive parts?
Since my child is in preschool, she is exposed to so many different types of toys and educational tools. She finds benefits in playing with simple toys, like blocks and things that connect or stack. She also likes toys that have relatable elements, or ones with moving parts.
The benefits to both types of toys are immense, and each help build a child's cognitive development. We love how the PLAYMOBIL toys come in a variety of styles, so that the child can develop with them as they grow.
While I was helping her put the toy together, I noticed the strong attention to detail on the pieces. The top of the bus comes off so that she can carefully place the students into their seats. She loves the stop sign that pulls out. This is a great way to learn about traffic safety, and how to obey rules.
I love toys that encourage creativity with toddlers, and PLAYMOBIL has done a great job with developing fun and exciting toys that are animated and make playtime fun. (Isn't that what being a kid is all about?!)
Does your child prefer to play with toys on their own?
Letting your child have free time, or alone time is a great way to get them to gain their independence. I know that when I am busy doing chores around the house, I like to have the kids play downstairs on their own, or in the playroom.  I like how this gets them used to being confident with their own time and create their own play spaces.
Does your child prefer to play with other kids?
Having other playmates or siblings to play with is a great way to build their social interaction amongst each other AND with their friends. When kids have great toys to build their imagination, they can literally come up with tons of scenarios to reenact!
How can YOU help your child interact with their toys?
My daughter loves nothing more than for me to play with her when I have free time. She is really into role playing: having me become one character while she becomes another. It doesn't matter who I am, so long as I have a convincing voice and make her character the most important!
I usually don't care if I am the villain, or the heroin. I love seeing her pretend to be someone that is fun, unique, and true to themselves. We have a broad range of toys that encourage her to be anything from a doctor, to a princess, to a dog. It's all good fun in my book!
You should definitely check out all of the different toys that PLAYMOBIL offers at Walmart! They were so easy to find in store, and they have a variety of toys to spark any child's imagination! I can't wait to get her some more of their fun and playful scenes!
Do you encourage creativity for toddlers with fun or educational toys? Which ones are your favorites? Have you seen these PLAYMOBIL toys at Walmart yet?